Game 1: Milwaukee 6 Minnesota 2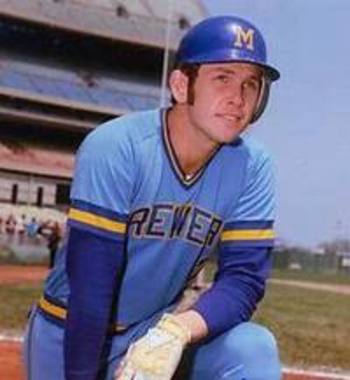 Don Money
WP: Larry Sorenson (9-7, 2.61 ERA)
LP: Gary Serum (4-7, 3.20 ERA)
MVP: Larry Sorenson
Milwaukee's Larry Sorenson allowed only 2 earned runs and 7 hits to earn his 9th win of the season. Veteran Don Money (hitting .386 for June) went 2 for 4; hitting his 8th home run of the season. Mike Cubbage (.286 avg) turned in a fine performance for the Twinkies batting 3 for 4 with 2 RBI's. Milwaukee never trailed in this one as they went on to win 6-2.
Game 2: Milwaukee 3 Minnesota 10
WP: Dave Goltz (7-1, 1.97 ERA)
LP: Moose Haas (1-2, 9.19 ERA)
MVP: Rob Wilfong
The Minnesota lumber came down hard on Brewer pitching racking up 19 hits and 10 runs before Milwaukee would waive the white flag. Game MVP Rob Wilfong went 4 for 5 with 2 RBIs. Milwaukee starting pitcher Moose Haas was punished early giving up 9 runs before making an early exit in the 3rd inning. Dave Goltz continues his brilliant season as he struck out 8 batters and allowed only 3 hits to find his 7th win of the season. The series split improves Minnesota's record to 31-40 while Milwaukee rests at 45-27.